Profile

Free Account
Created on 2009-05-21 00:44:01 (#375884), last updated 2009-05-21 (435 weeks ago)
7,796 comments received, 0 comments posted
1,141 Journal Entries, 305 Tags, 0 Memories, 1 Icon

About
| | |
| --- | --- |
| Name: | carpesomediem |
| Birthdate: | Dec 16 |
| | |
| | |

Mini Bio


"The night is always darkest before the dawn."

Real Name: Melissa
Aliases:

carpesomediem,

darnay,

carpehubpages&Tuesday Heights
Age: 24 | Sign: Sagittarius | Residence: Dover, DE | Born & Bred: San Diego, CA
Tagline: Freelance copywriter by day, budding Emerson by night
Proof that Murphy's Law does exist in human form

facebook | myspace | youtube | last.fm | twitter



sparklepop777 says: "You're so hardcore. :D"


grdnofevrythng also says: "This chick is a total db. Like seriously, she puts the douche in douchebag."


freyja20 says: [on trying to get a date out of Rebecca Budig] "hell you knows you hotter than bob the bachelor"


xraex21 says: "Incase you guys weren't aware....

carpesomediem is the smartest person on the interweb"


sillyme64 says: [on my fic at the RR] "you're Ernest Fucking Hemmingway on there"





My journal is friends only. That will never change. If you're interested in my fics or graphics, you can check out my other journal:

darnay. Everything here is f'locked for my peace of mind. I talk about my life, politics, whatever. I try to be a good LJ friend, but sometimes I'm just not. It's nothing personal, just how I am. Feel free to friend me here if you want.

Once you're friended, you'll want to take a look at my About Me&Fandom and Ships posts. They'll explain a lot. Or so I hope. ;)

Communities
Writer/Graphic Artist @

darnay
Mod @

sambrookeisotp
Maker @

madeofawesume&

popularicons

Credits
Stylesheet by

refuted
TLW mood theme by

crackified


Fandoms
All My Children, Battlestar Galactica, CSI, Cloverfield, Desperate Housewives, ER, Gossip Girl, Grey's Anatomy, Harry Potter, Legend of Zelda, The L Word, Popular, Private Practice, Resident Evil, Sarah Connor Chronicles, Silent Hill, Star Trek, Star Wars, Superman, The West Wing, Women's Murder Club & X-Men

OTPs
Bette/Tina, Brooke/Sam, Bianca/Maggie, Callie/Arizona, Catherine/Sara, Lindsay/Cindy, Bree/Katherine, Blair/Serena, Sarah/Cameron, Abby/Susan, Alice/Shane, Derek/Meredith, Juliet/Sawyer, Mark/Lexie, Adama/Roslin, Starbuck/Roslin, Starbuck/Natalie, Blake/Leighton, Jennifer/Marlee, Tricia/Katee, Hermione/Ginny & Lois/Clark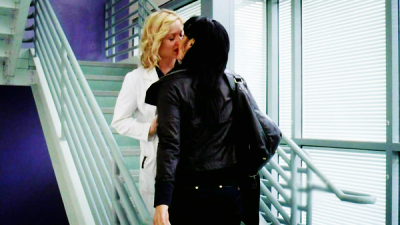 Connect
(parenthetical asides)
,
30 rock
, abby/susan, alice/shane,
all my children
,
allison janney
,
angie harmon
, annie duke,
aubrey dollar
,
baseball
, battlefront 2,
battlestar galactica
, being jennifer beals' wife,
bette/tina
,
bianca/maggie
,
blair/serena
,
blake lively
,
bones
,
brandon routh
, bree/katherine,
britney spears
,
brooke/sam
, cady mcclain,
calleigh/natalia
,
callie/arizona
,
castle
,
catherine/sara
,
celldweller
,
chelsea handler
,
cloverfield
,
copywriting
,
csi
,
csi: miami
,
csi: ny
,
dana delany
,
dana/alice
, dc united,
debs
,
derek/meredith
,
desperate housewives
,
dexter
, dining with hannibal lecter, disaster horror,
earthbound
,
eden riegel
, elisabeth hasselbeck, elizabeth keener, ellen tigh ftmfw,
elliot sadler
,
emerson
,
emma watson
,
er
,
erin daniels
,
famke janssen
,
football
,
gillian anderson
,
gossip girl
,
gta
,
hannah montana
,
harry potter
, hating the ne patriots,
hermione/ginny
,
heroes
,
house
,
imagine me and you
,
jean/storm
,
jennifer beals
,
jericho
,
jessica capshaw
,
jordana brewster
,
juliet/sawyer
,
jurassic park
,
kaiser chiefs
,
kara/laura
, kara/natalie,
kate beckinsale
,
kate walsh
,
kate winslet
,
kathy griffin
, kelly ripa, kenmore refrigerator boxes,
kylie
,
lady gaga
,
laurel holloman
,
leaves of grass
,
legend of zelda
,
lena headey
,
leslie bibb
,
liev schreiber
, lightsaber dueling,
lindsay/cindy
,
lisa edelstein
,
lois/clark
,
lost
,
madonna
,
marg helgenberger
,
mark/lexie
,
marlee matlin
,
mary louise parker
,
maura tierney
,
melinda clarke
, meredith vieira, mike petke,
miley cyrus
,
murphy's law
,
nascar
,
neal mcdonough
,
new york times
,
oscar wilde
,
patrick dempsey
,
popular
, pretending to be dexter,
rachel shelley
,
rachel stevens
,
resident evil
,
robbie williams
,
san diego chargers
,
san diego padres
,
sara ramirez
,
sarah connor chronicles
,
sarah/cameron
,
senor bale
,
sex and the city
, sexin' ur mom up,
silent hill
,
soccer
,
spice girls
,
star trek
,
star wars
,
superman
,
supreme power
,
temperance brennan
,
the beatles
, the beckhams,
the divine comedy
,
the killers
,
the l word
,
the punisher
,
the washington post
,
the west wing
,
the x-files
,
v for vendetta
,
victoria pratt
,
wanda sykes
,
weeds
,
william fichtner
,
women's murder club
,
x-men
,
xena
,
zombies

People
[View Entries]

[livejournal.com]
1stmatewenchie
,
a-soft-heart
,
admiral-sab
,
agent-alpo
,
aisling
,
alexajohnson
,
alnora
,
alpo-writing
,
americangrl69
,
amyslayer
,
andra-lost
,
angelys
,
arielle-san
,
baby-c15
,
babydykecate
,
bachicka
,
bethkoppy
,
bright-eyes
,
buttercup31
,
calliesanatomy2
,
carczar
,
catalysticmind
,
cecism
,
ceruleansun
,
chasingtehcars
,
clone-of-ginny
,
cm-blackwood
,
continuing
,
contrary-lady
,
deepthinker16
,
demeter94
,
demonscars
,
deviantfantasy
,
dilber8th
,
dousehere
,
dreiser
,
ecctv
,
englishwanabe
,
ever-obsessed
,
femme-slash-fan
,
fitz-schiz
,
force-oblique
,
foreverxkisses
,
forgivenwords
,
freyja20
,
frostygrl
,
garrisonguitar
,
gasponia
,
getchokedup
,
goobergunch
,
gothangel7
,
grdnofevrythng
,
grrtoyoutoo
,
gungnertheories
,
heartrush
,
horselovergurl
,
hostile-driver
,
humanordancer
,
iamlillykane
,
iharthdarth
,
ikilledkenny86
,
iluvroadrunner6
,
ink-and-quill
,
intodelirium
,
inviere
,
jaded-chord
,
jaganshi-kyou
,
janey-xox
,
jasonpaul
,
jclover2012
,
kagariyuraashua
,
kaiserkehl
,
katie821
,
kauschi
,
kawaii-not
,
keepontryin
,
khitie-ethrin
,
krumnut
,
ladyalcamy
,
ladysunflower
,
likethebooksays
,
lilyrite
,
livelovebelieve
,
lizadizzle
,
londongirl27
,
lore-85
,
mary-v
,
mcalamari
,
meeraku
,
meredithanne42
,
metalphoenix
,
metatarsus
,
miss-darkmoon
,
moloko-plus
,
mothergoddamn
,
muzzy-olorea
,
mysensitiveside
,
neverjustbeing
,
newromantic09
,
northcomet
,
ohvienna
,
oszras
,
own-the-sky
,
p3-den
,
paint1tblack
,
pearl041070
,
pew-pew-pew
,
pibby
,
promiseoftin
,
proudofthefish
,
purelush
,
quatorz
,
rabidmythbuster
,
raisingirl99
,
ralst
,
random-angelic
,
random-flores
,
realbigcheese
,
redbeargrl
,
redlance-ck
,
resol37
,
revolos55
,
rogueslayer452
,
rosetapestry
,
sailorscully
,
samaside
,
sealnovel
,
secretforabuck
,
serenitymeimei
,
sillyme64
,
sinandmisery
,
sinfuldeception
,
siriusred
,
skatteredxheart
,
slowprogress
,
smurfyfredels
,
sparklepop777
,
splendid-it
,
spoonerknife
,
sr-m-grammatica
,
star-lace
,
starlit-trail
,
steotrron
,
subdecentness
,
suchaprettymess
,
sukiluv76
,
surferchk07
,
taintedidealist
,
talkos
,
thegizzardofoz
,
thisisdarnay
,
timewaslost
,
tinyklutzygirl
,
tokyo-girlie
,
trashly
,
trixter21
,
untoldsarcasm
,
velocityofsound
,
velovixen
,
venom69
,
vintagedorkage
,
vocaloids
,
wcumoose
,
weirdofromafar
,
wickedchaos
,
wistful-nana-o
,
wolfemeister
,
ww-sb-xf
,
xraex21
,
zofbadfaith

[users.livejournal.com]
fran___
,
roger_dodger_

Communities
[View entries]

Feeds
[View Entries]

Subscriptions (0)

Linking
To link to this user, copy this code:
On Dreamwidth:
Elsewhere: